MickeyTron Lunacy
Welcome to all things MickeyTron! On this page you'll find the MickeyTron Lunacy Disneyland Party video with footage from two nights at Disneyland's Mickey's Halloween Party, tons of photos from our costumed adventures, and the MickeyTron Lunacy Making-Of video detailing how we created our homemade, battery-powered, lighted costumes. Without further ado, let the Lunacy begin!
Next up, the Making-Of video that should give you a good idea of what's involved in using EL-Wire (EL for electroluminescent) for costumes. Beware! Soldering ahead!
The two signature images seen in both videos and on this page are recreations of two iconic Tron: Legacy posters. And since the images are just as homemade as everything else about this project we had to take each others photo separately and composite the two together. We used a single light source called a Lite Panel atop a monopod. The camera was set to snap one photo every three seconds while one of us posed and the other moved the light into various positions. Have a look at the two source images that were used to create the poster image above.
I'm proud of the job we did matching the light source between the two photos. However it took many, many raw snaps to find the two gems. You'll note Orange's pants aren't illuminated in the source photo, but are in the poster. They had shorted out after all that attraction-riding and partying in Disneyland and had to be recreated in Photoshop. But both of us got a few touch ups here and there and if you look closely enough you'll spot a few more minor discrepancies.
Finally, below are our favorite photos from the evening.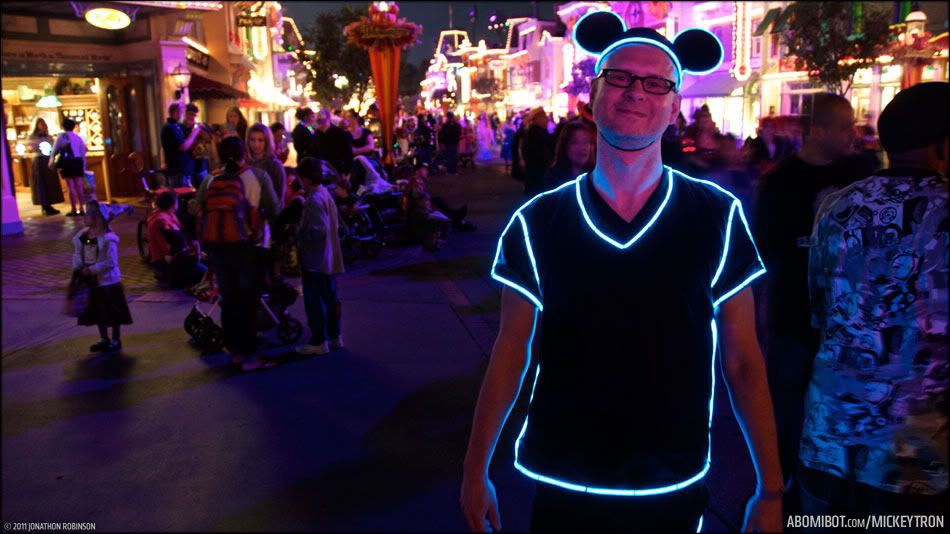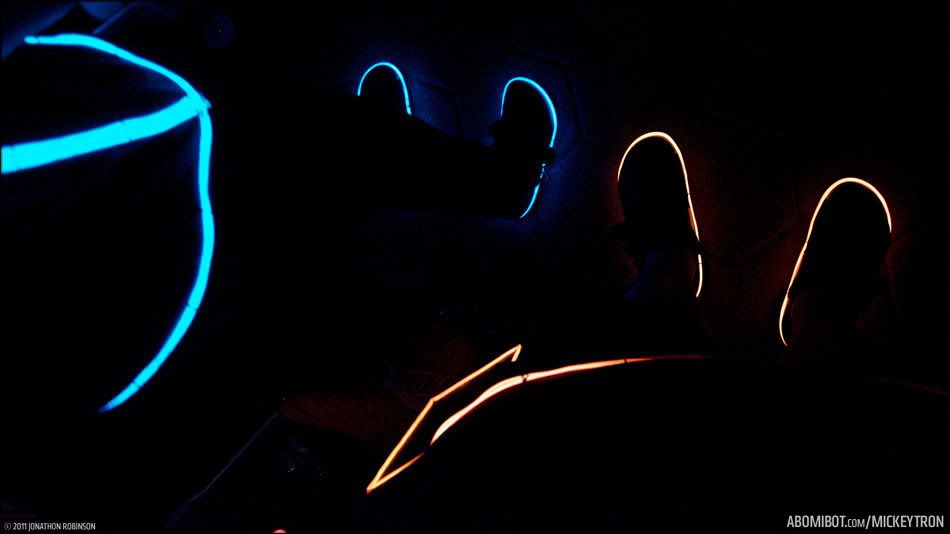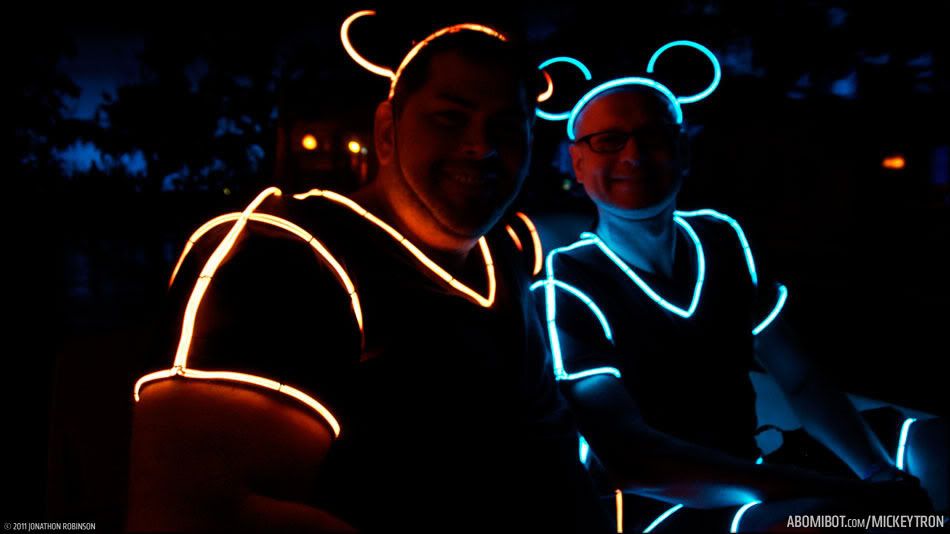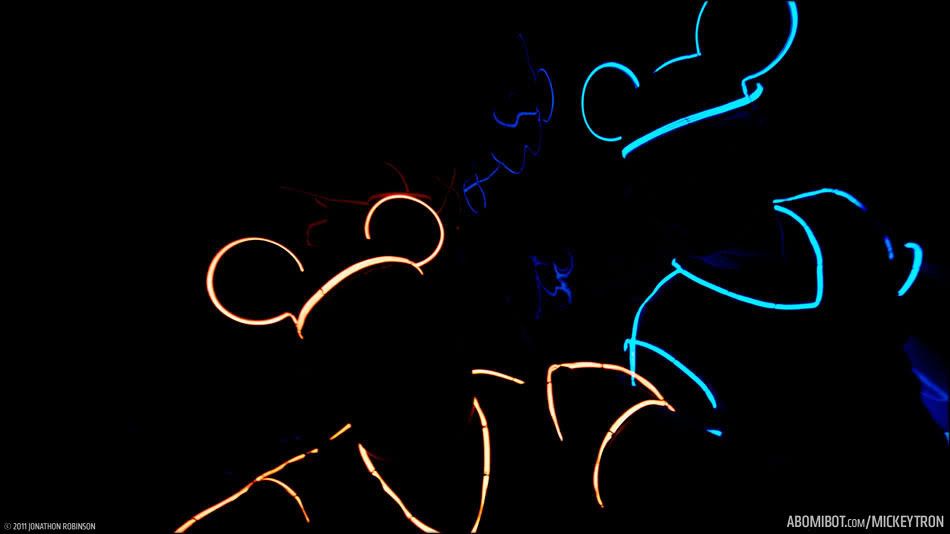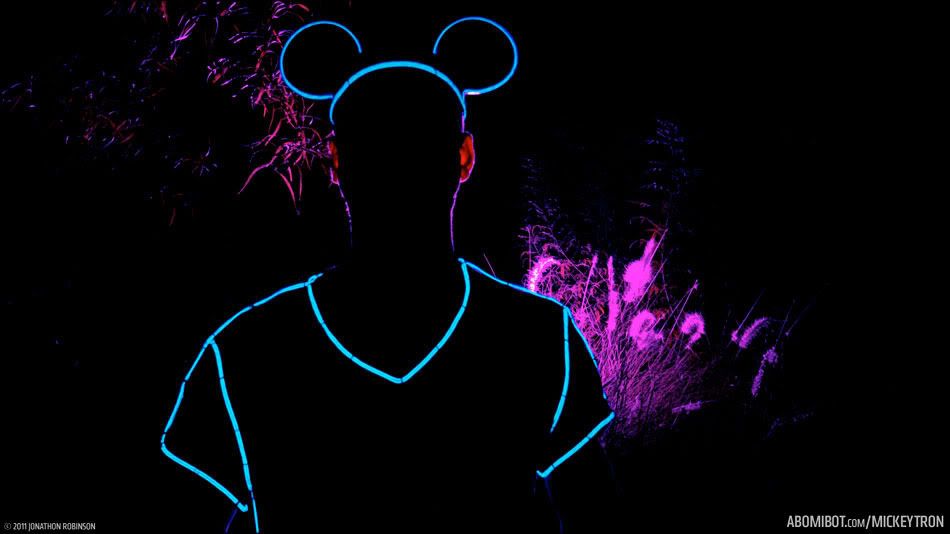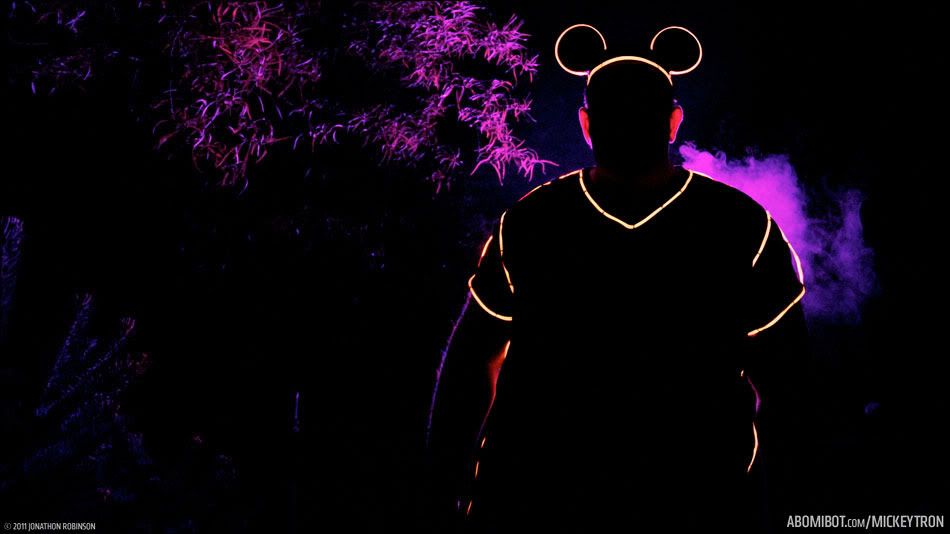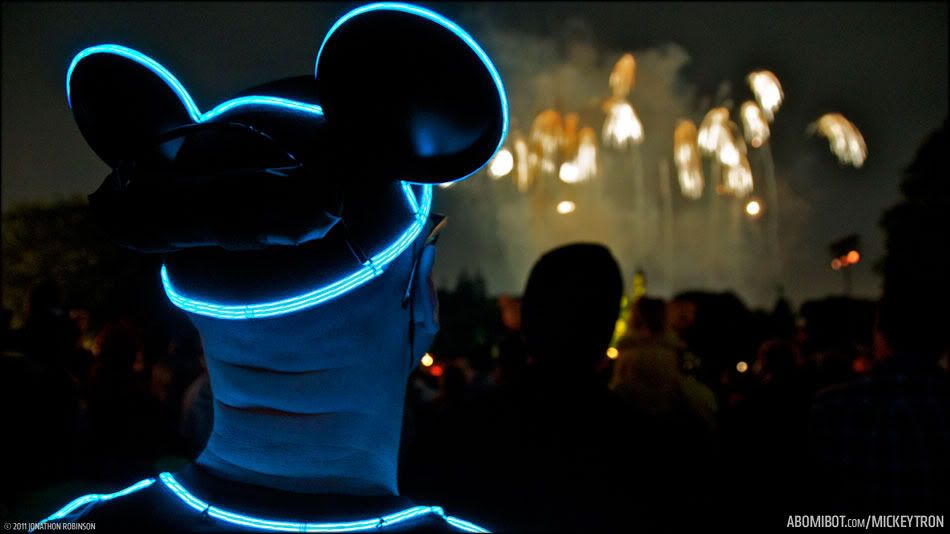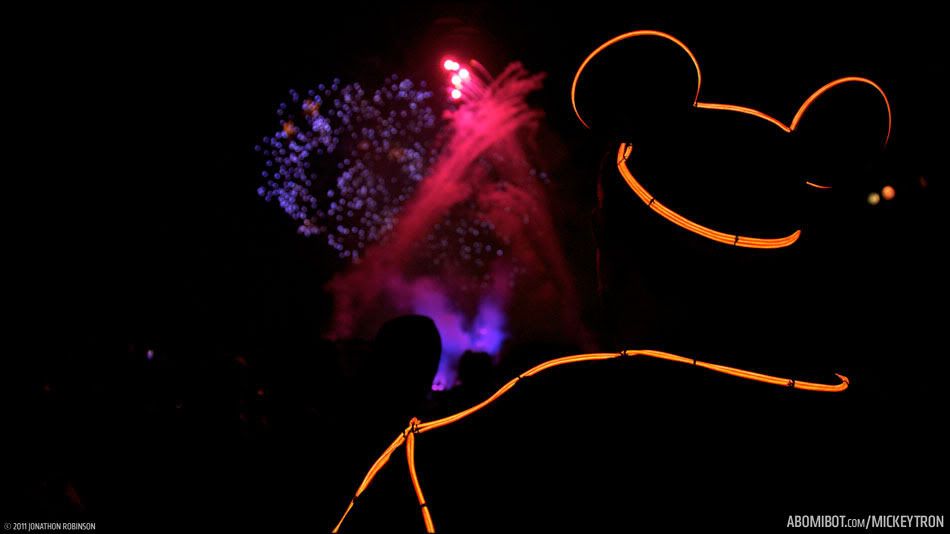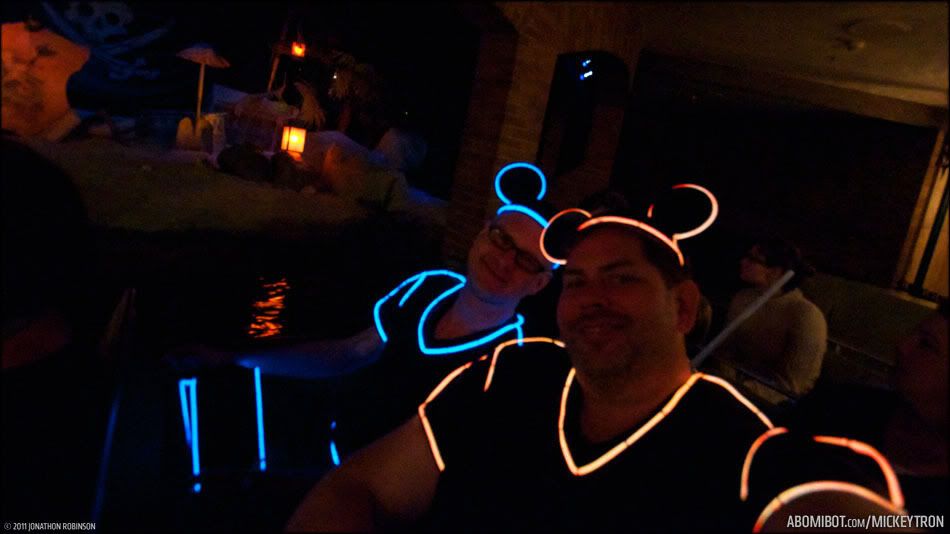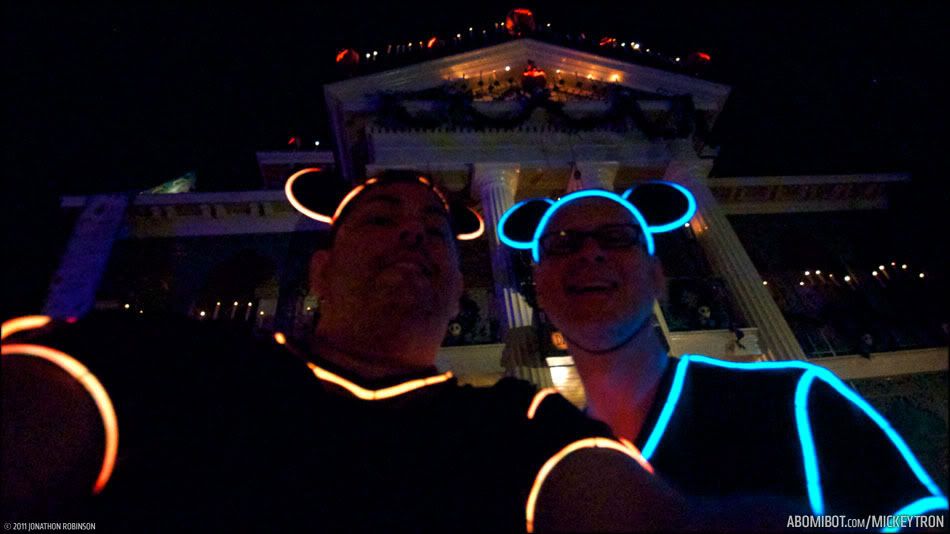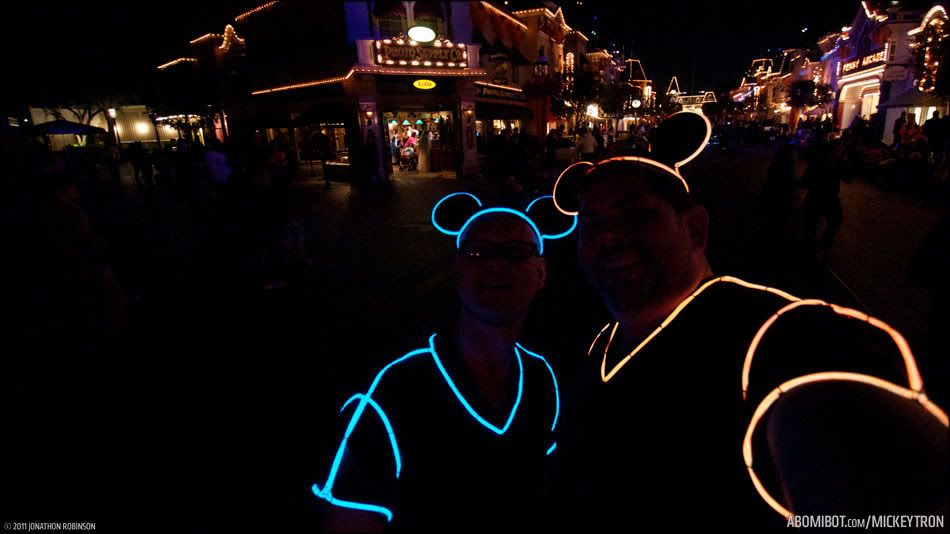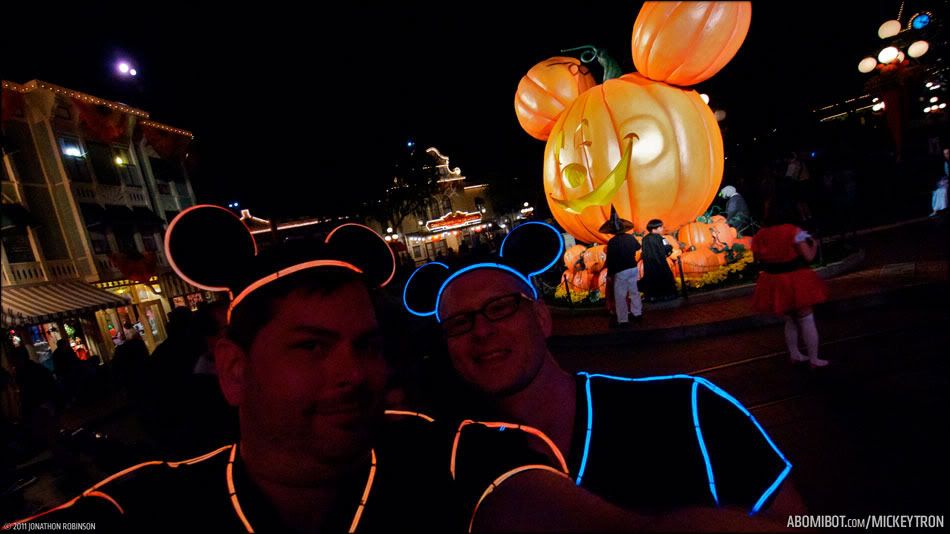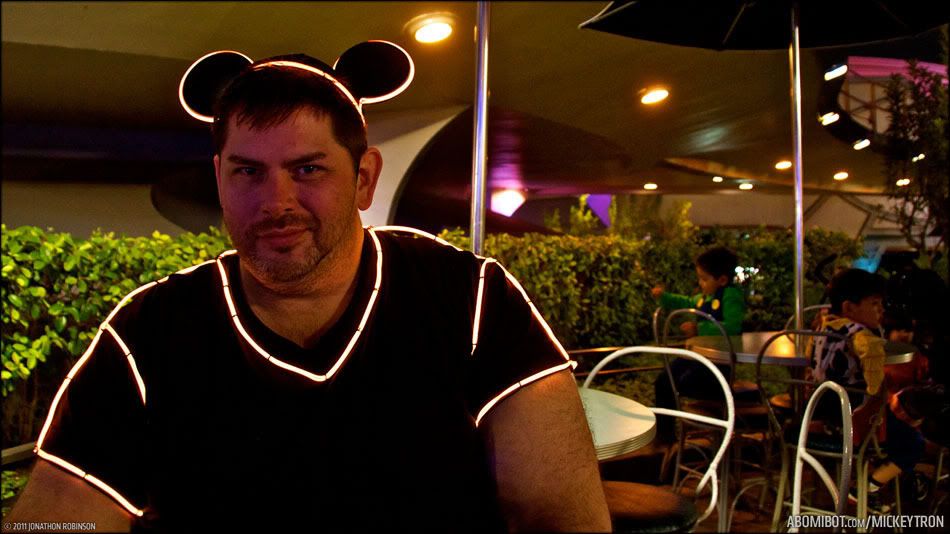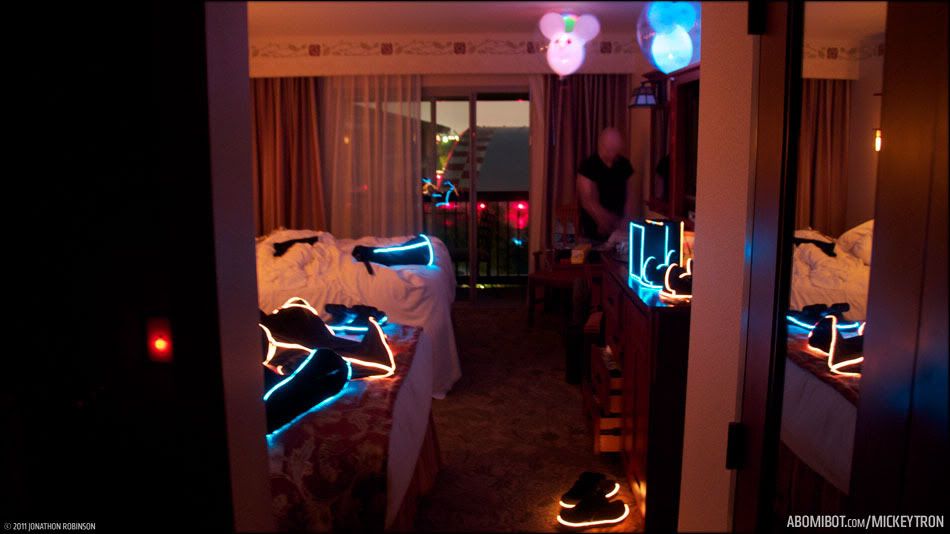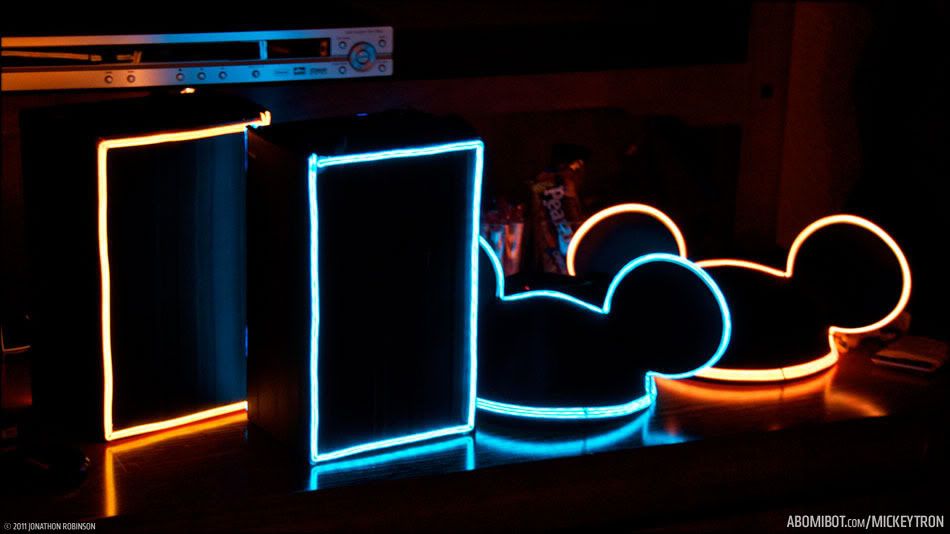 And a great time was had by all! Thanks for visiting and check back again soon for more stuff 'n' such!