Photography
The second annual First Bites Opening Night Reception for Epcot's Food & Wine Festival was Thursday night September 29th this year. It features a selection of epicurean highlights from this year's festival served à la minute (made to order) as well as a sneak peek at some of the events by wine tasting presenters, celebrity chefs and entertainers.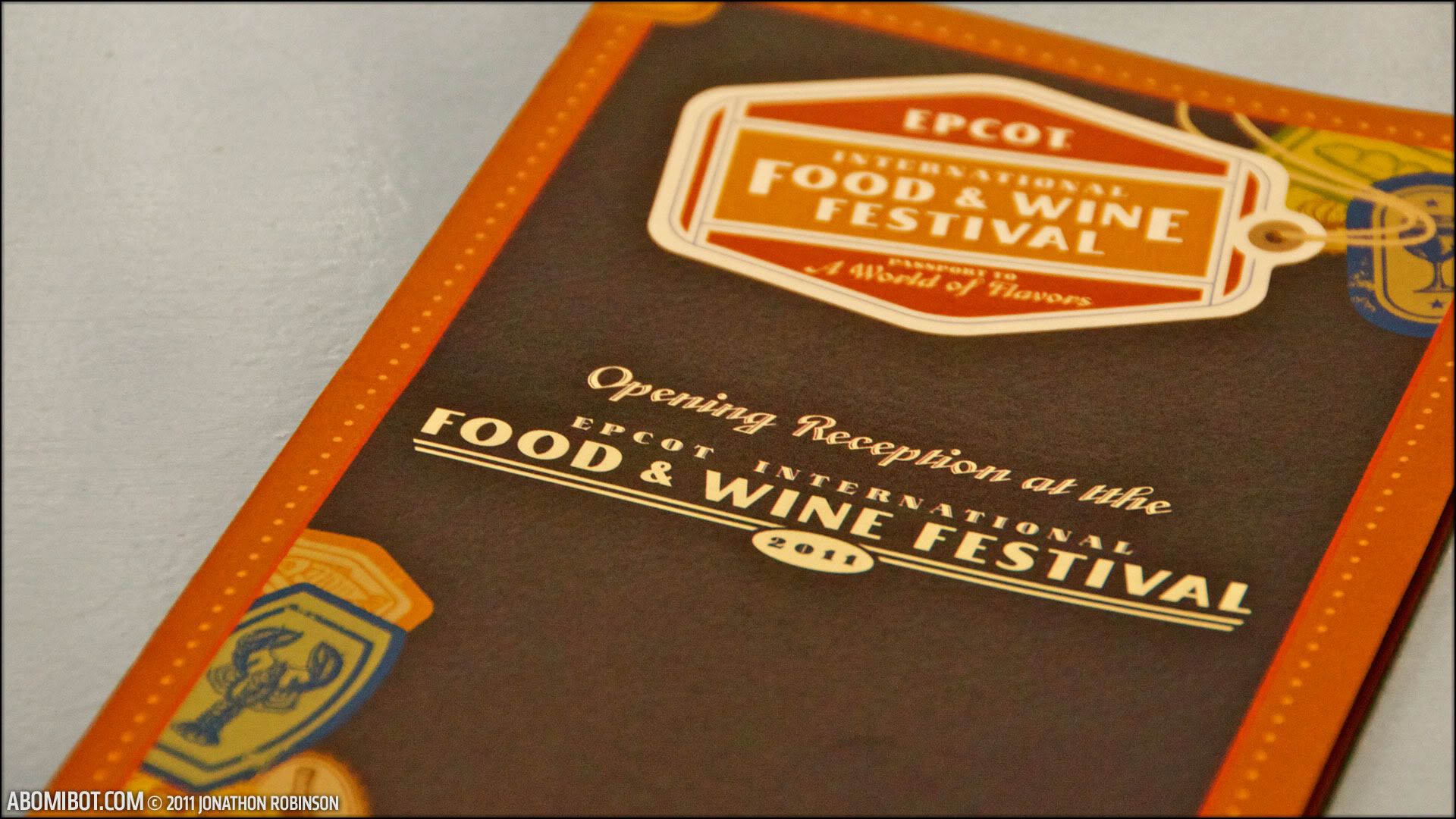 While Disney still needs to add a lot more value to the event before we can recommend it as a must-do, it was a blast to be back in the Wonders of Life Pavilion (which is very well appointed for this year's festival) and we very much enjoyed getting a tasty preview of the food before everyone else and without having to schlep around World Showcase. Not that there's anything wrong with that. We have many a day's schlepping around the World for food in our near future.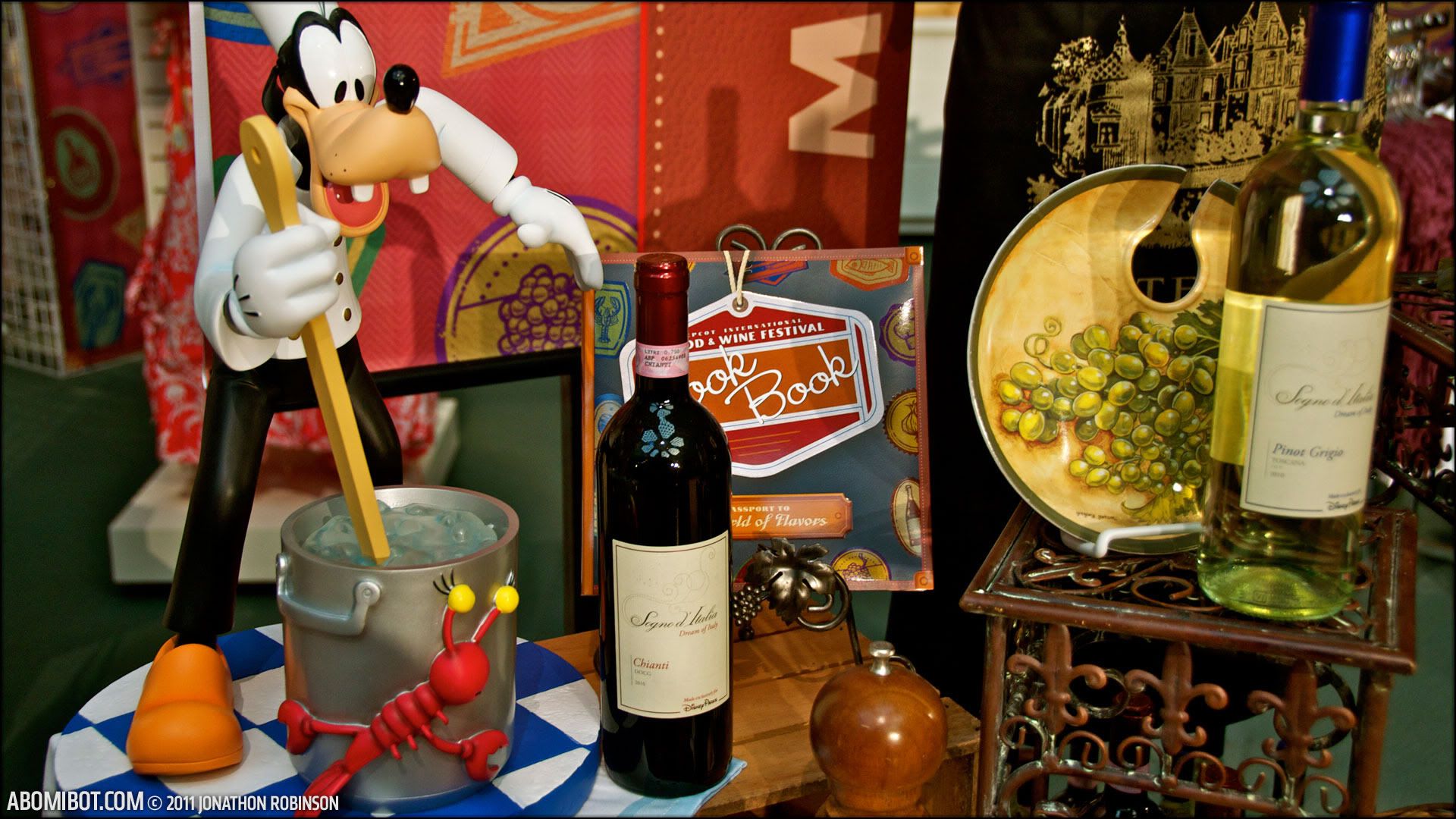 There was a ton of F&W merchandise available to purchase as well as a wine store and a mini art gallery featuring the work of Festival poster artist Maryann Schmidt, who was demonstrating her painting skills live. But the real star of the evening was the food, of course, so let's dig in with a mouth watering look at some of the highlights.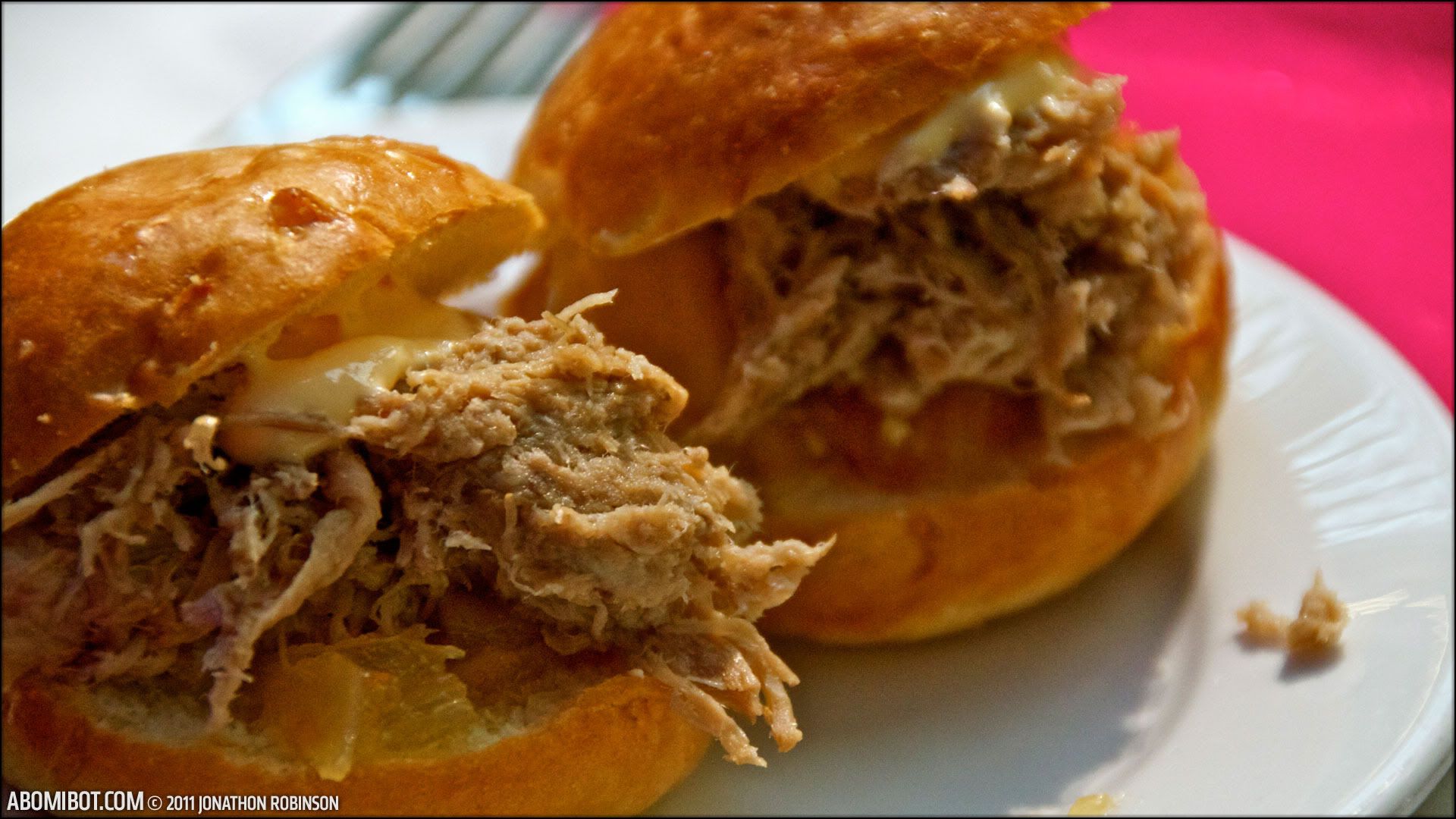 From Hawaii comes Kālua Pork Sliders with Sweet and Sour Dole Pineapple Chutney and Spicy Mayonnaise. The name Kālua doesn't refer to the liqueur Kahlua but rather a traditional cooking method involving a type of underground oven known as an imu.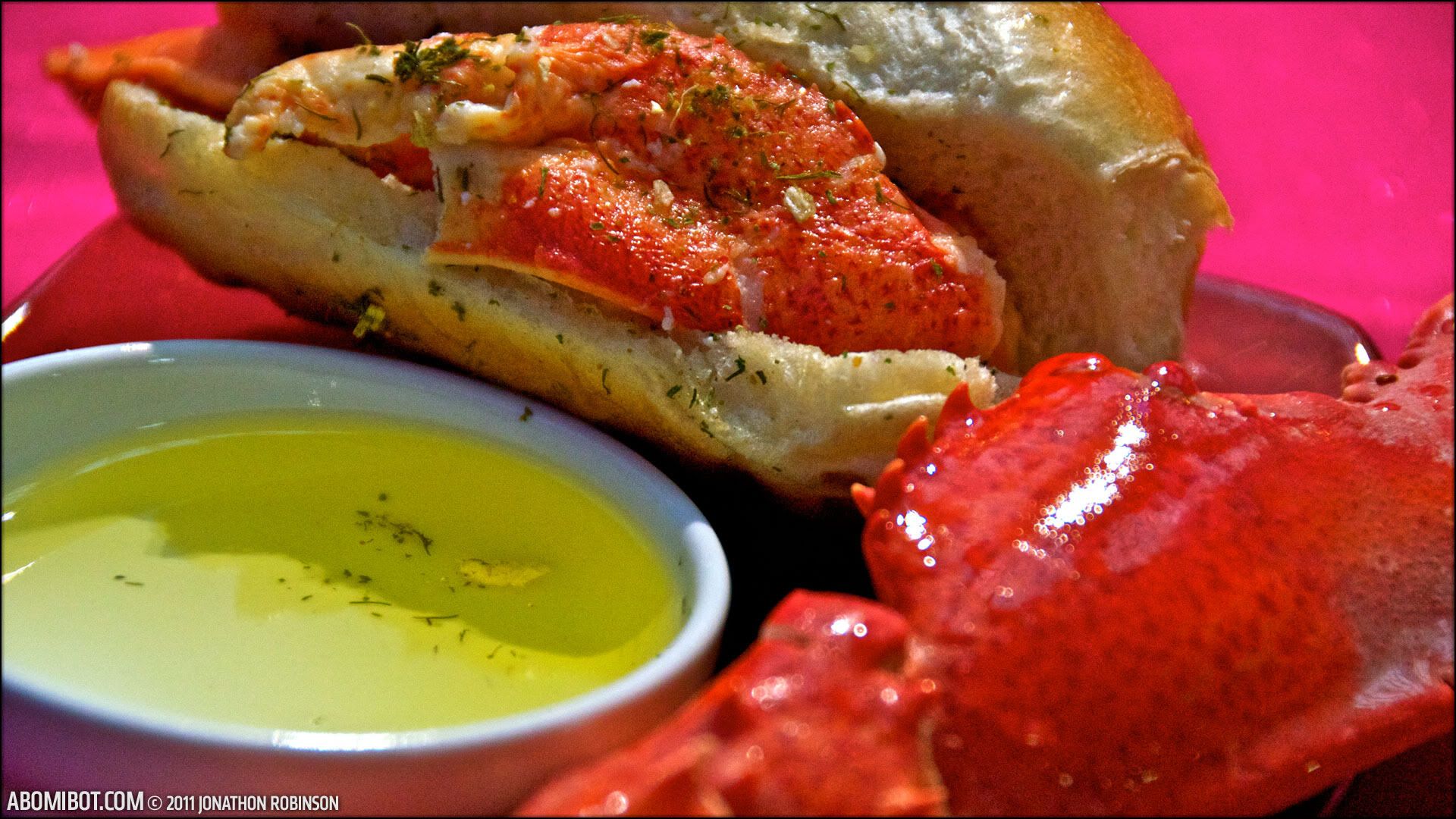 Next up on our short list of highlights is our hands-down favorite of the entire evening, the Hops & Barley Maine Lobster Roll. The rolls were grilled crispy and buttered within an inch of their lives. There was as sweet aioli of some type and a spice mix that had hints of old bay, rosemary and tarragon. At least we think it had. One of the challenges was keeping track of all the details because I assure you we had more wine than food. Also clearly seen on the same plate is a lobster claw with drawn butter. I must have more of this in my belly as soon as possible… highly recommended.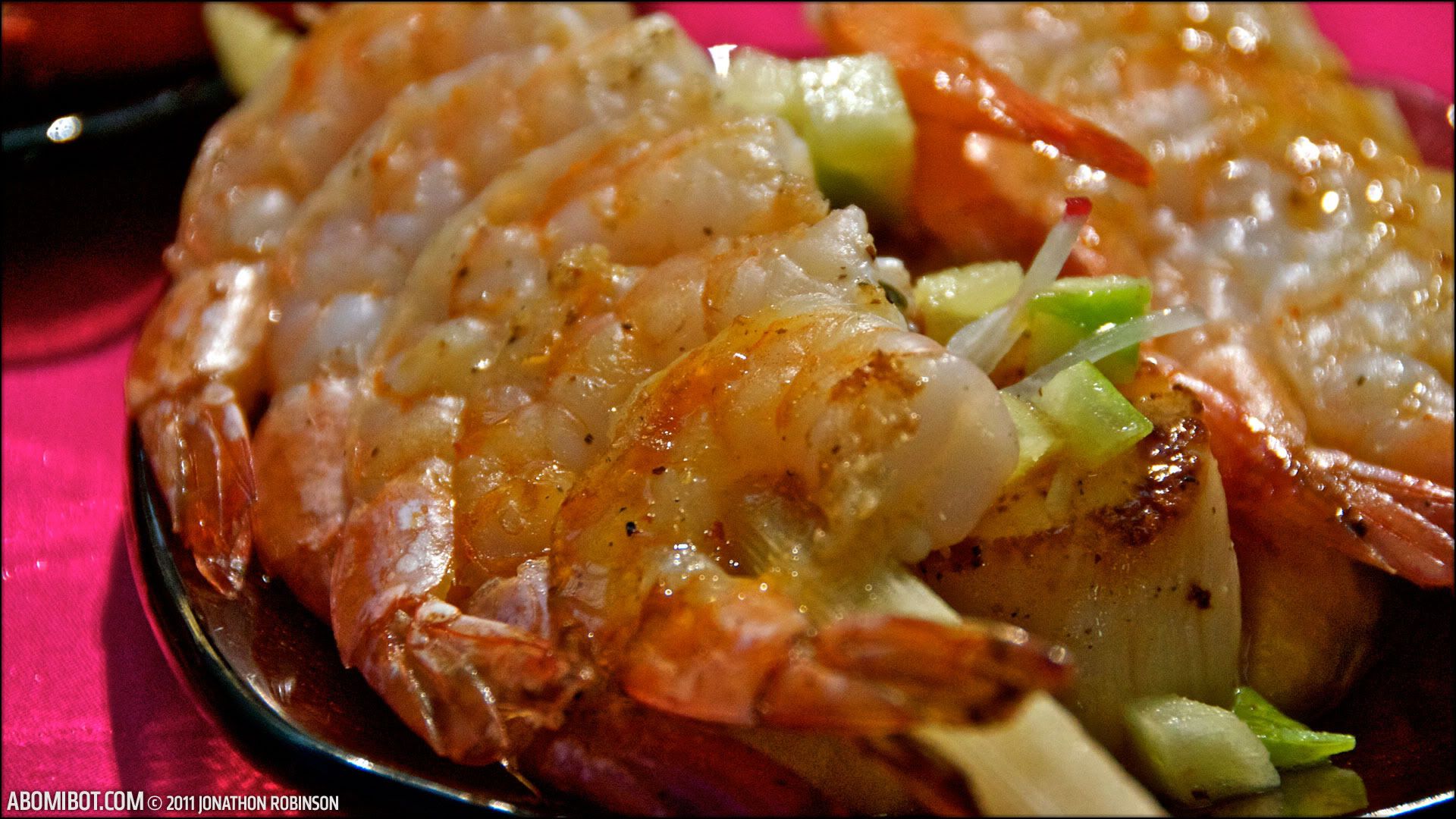 Another combo plate with Australian Shrimp on the Barbie with Pepper Berry Citrus Glaze (we wouldn've liked them hotter and with more glaze but they were still yummy) and New Zealand's Seared Sea Scallop with Kumara – Red Curry Purée and Apple Radish Salad. The scallops were perfectly – and I mean perfectly – cooked. And that is so hard to do even in a real kitchen. The fact they did it on what basically amounts to a hot plate is most impressive.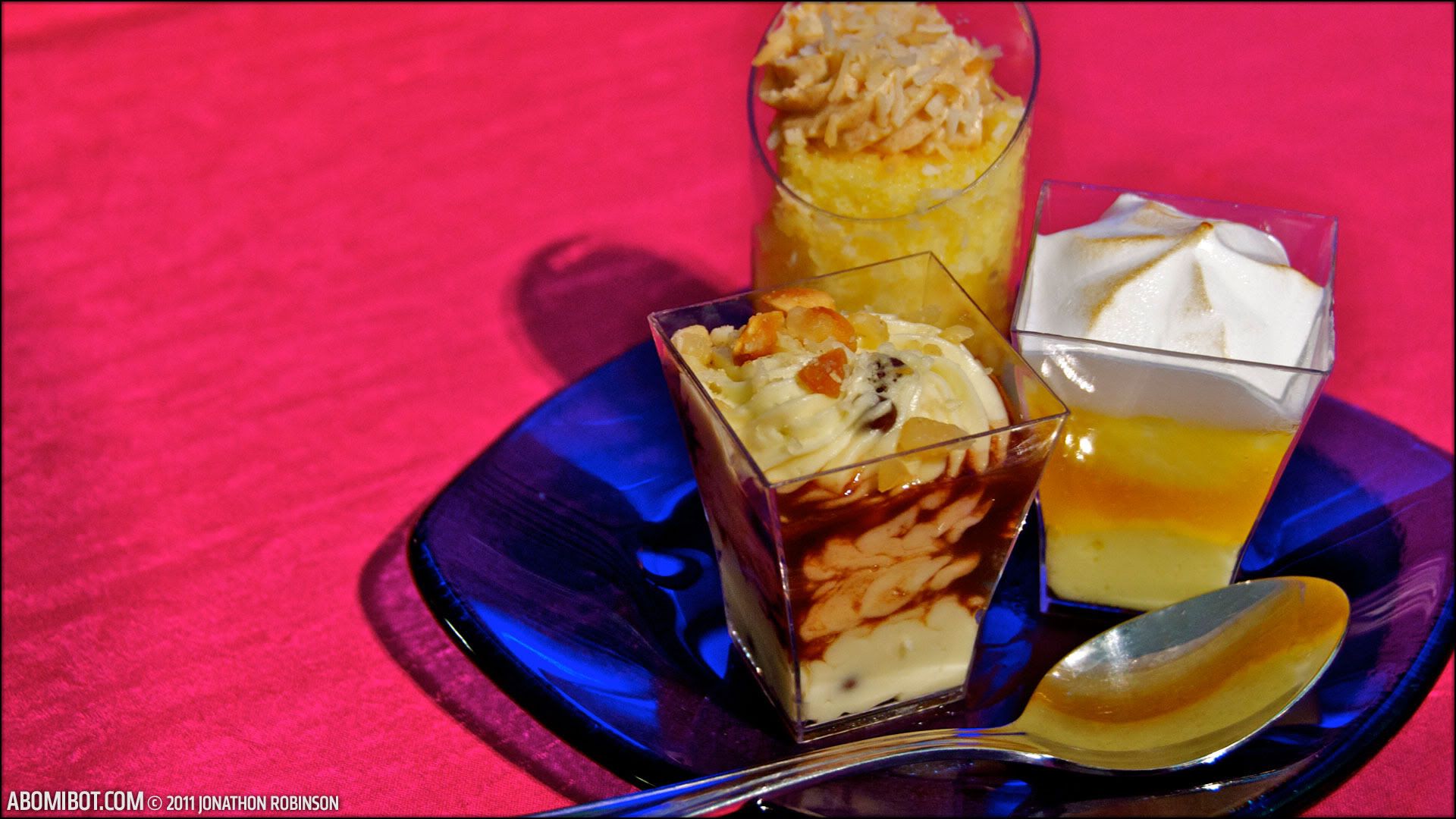 The last sneak peek in this report is a dessert trio. Clockwise from bottom is a White Chocolate Macadamia Mousse with Dark Chocolate Pearls (delicious but the pearls seemed like they'd been made days ahead), Tres Leches Verrine which, were I a coconut fan, I'd rave about, and finally the deliciously tart but way-too-sweet Lemon Chiffon. Had we a better photo we would've selected the trio of vegan desserts to present here instead. They were the most amazingly tasty sweet treats of the evening and we had no idea we were eating vegan until after we'd gone back for seconds. If you can, definitely check out the Mini Cookie Sandwiches, Mini Doughnuts and Brownie Bites from BabyCakes NYC. You will be astonished with how delicious vegan can be. Take it from a surprised and dedicated omnivore from way back.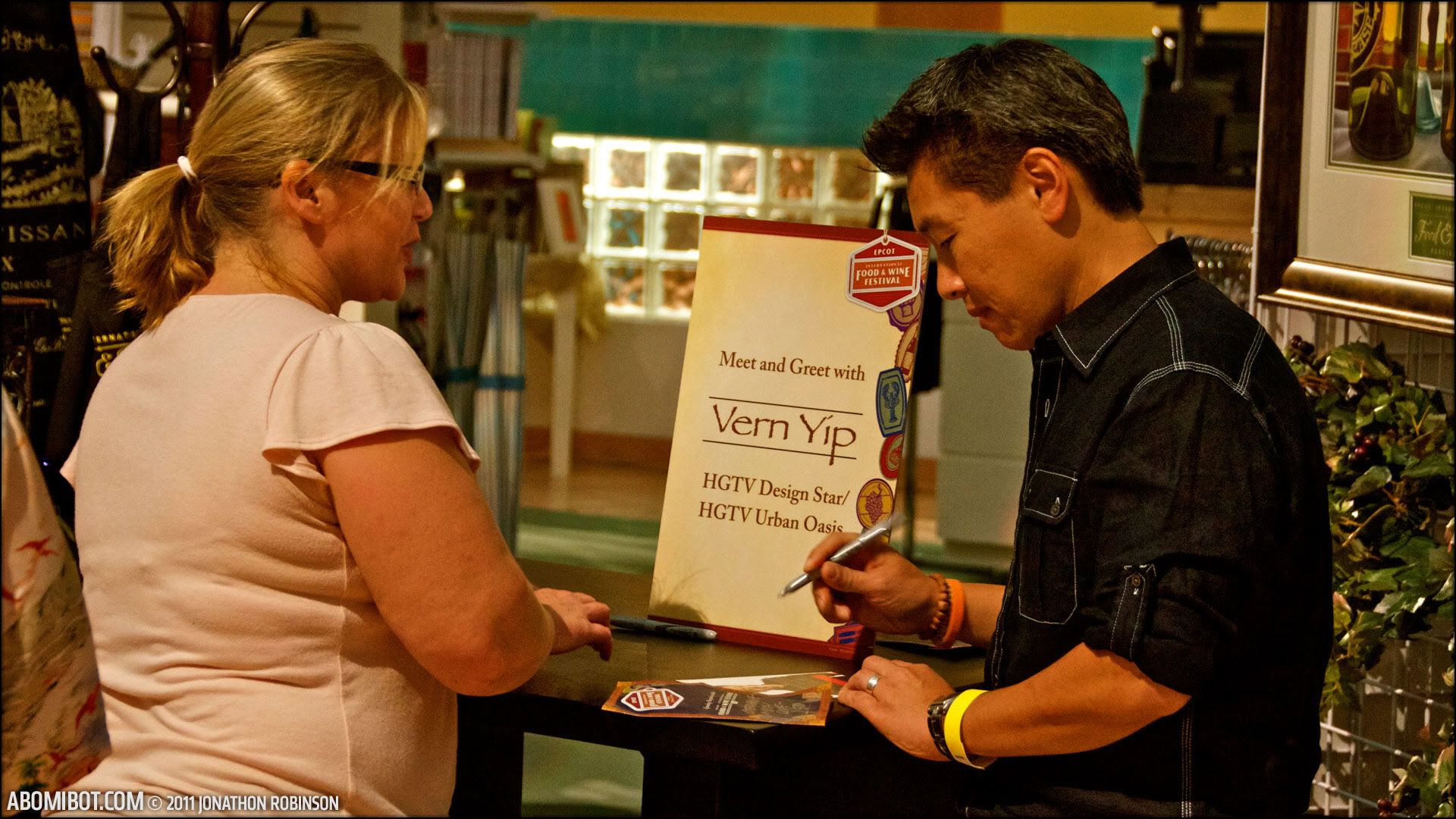 HGTV Designer and Host Vern Yip signs autographs for a fan.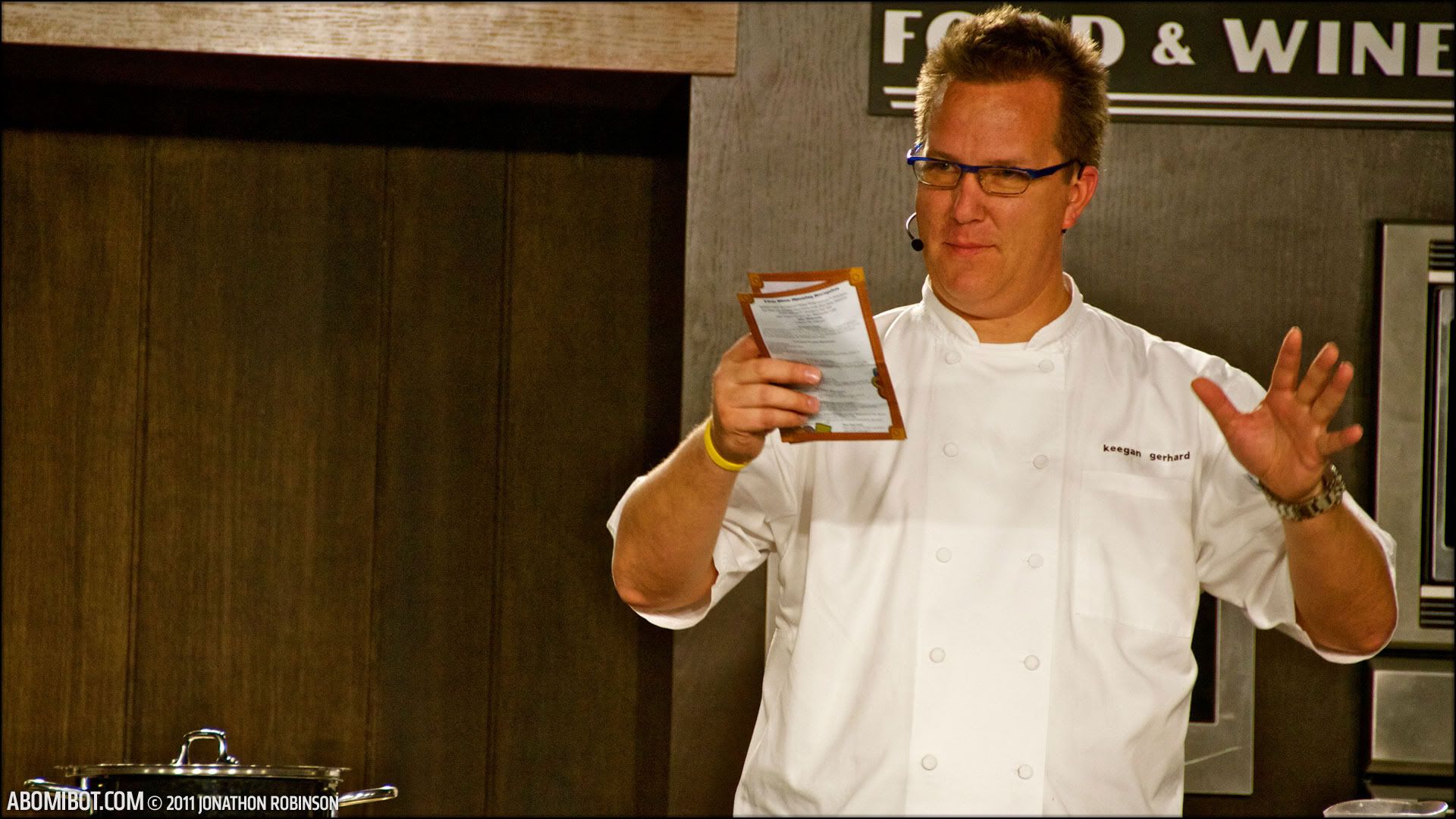 Food Network Celebrity Chef Keegan Gerhard hosts a cooking demonstration.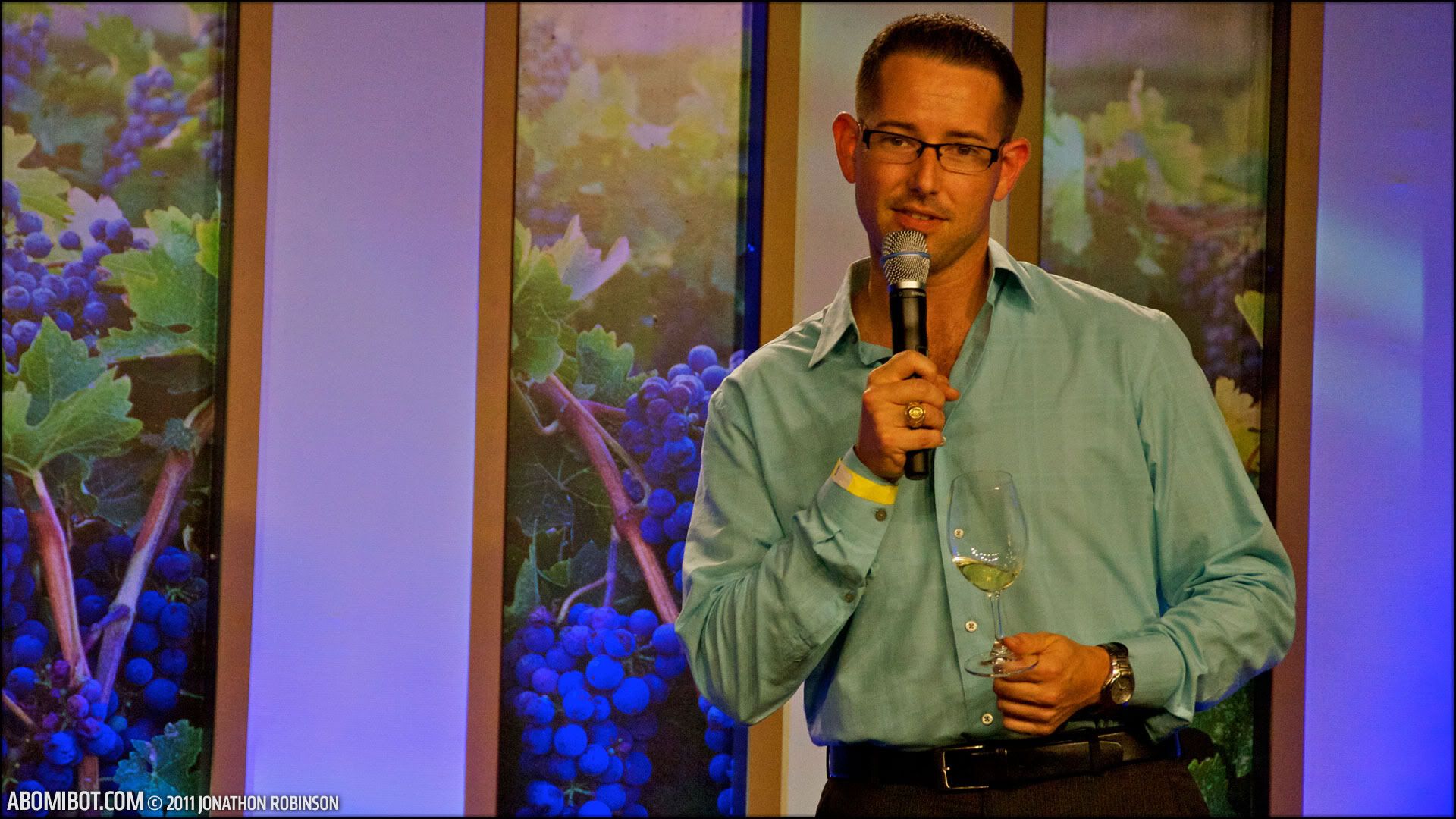 Red Newt Cellers' Brandon Seager tries to convince us we should like Rieslings. Hint: wait for it to warm a bit and go for the driest one you can find.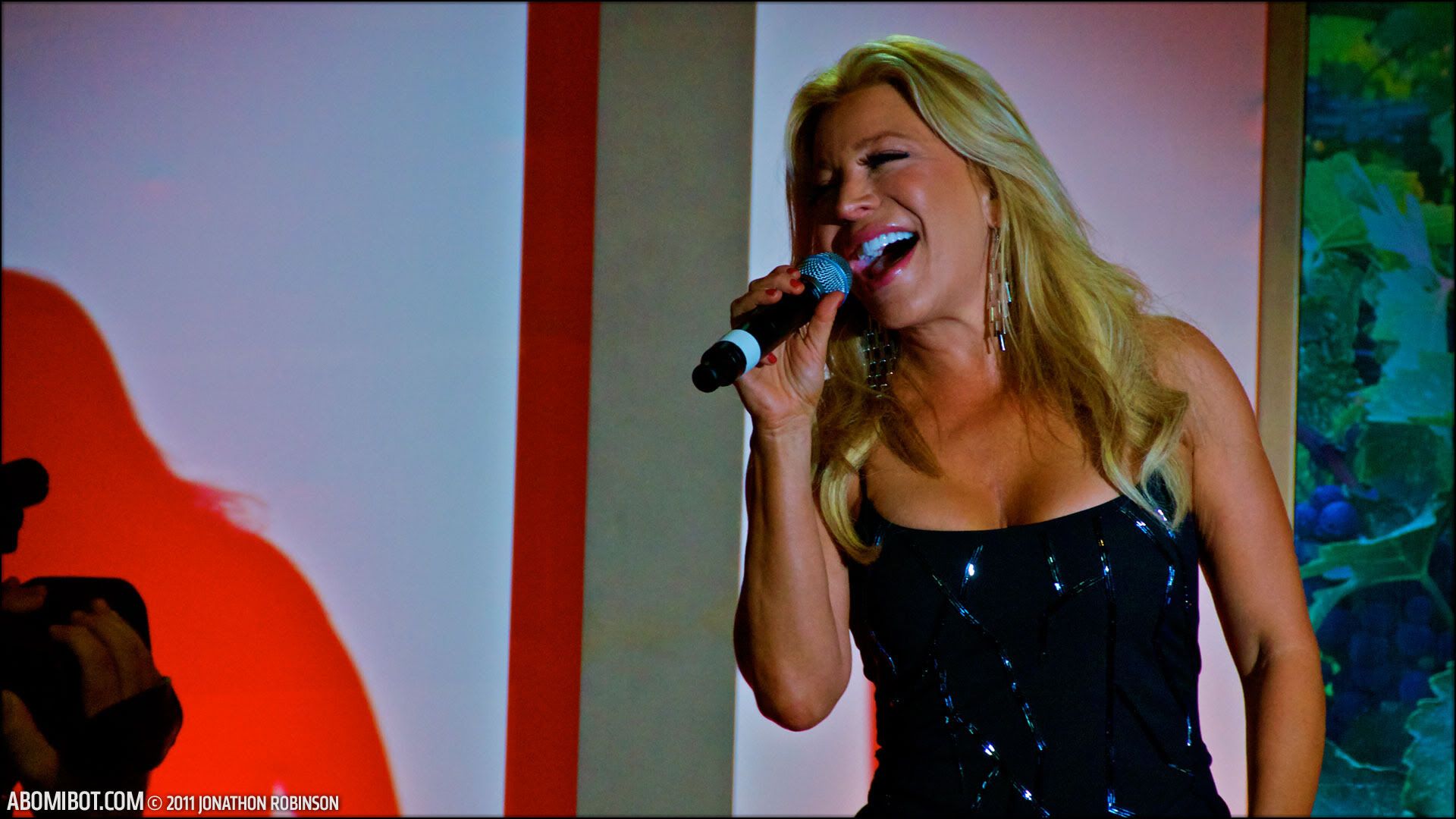 Our girl Taylor Dayne belting out her Grammy-nominated hit "Tell It To My Heart" much to our embarrassingly-squealing delight. I wooed so much I was hoarse for two days. She's still got it! Definitely go see her concert if you can.
A big surprise of the evening was the parting gifts!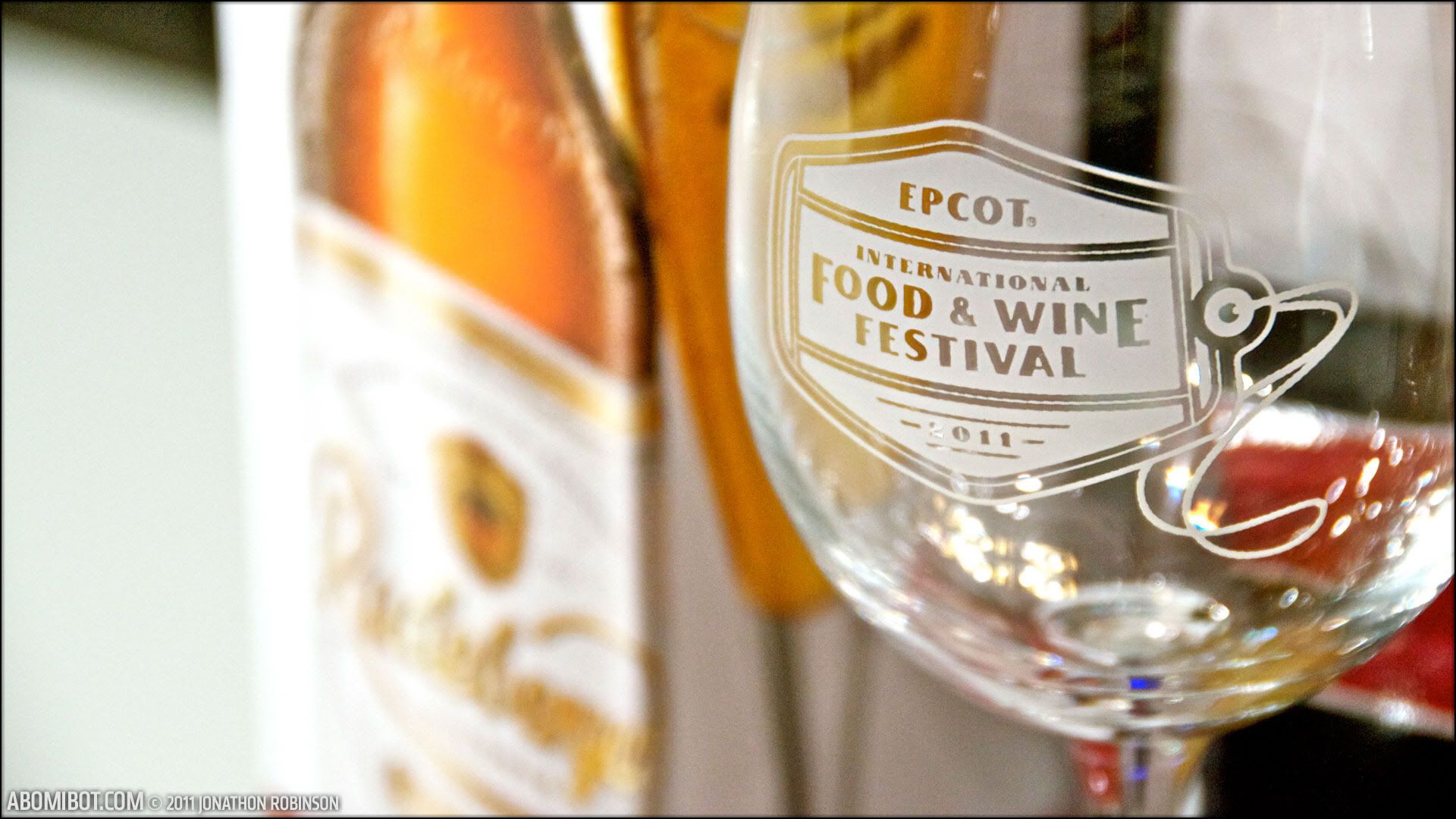 The bag included many sweet treats, teas, a German Pilsner and much more including this Festival wine glass.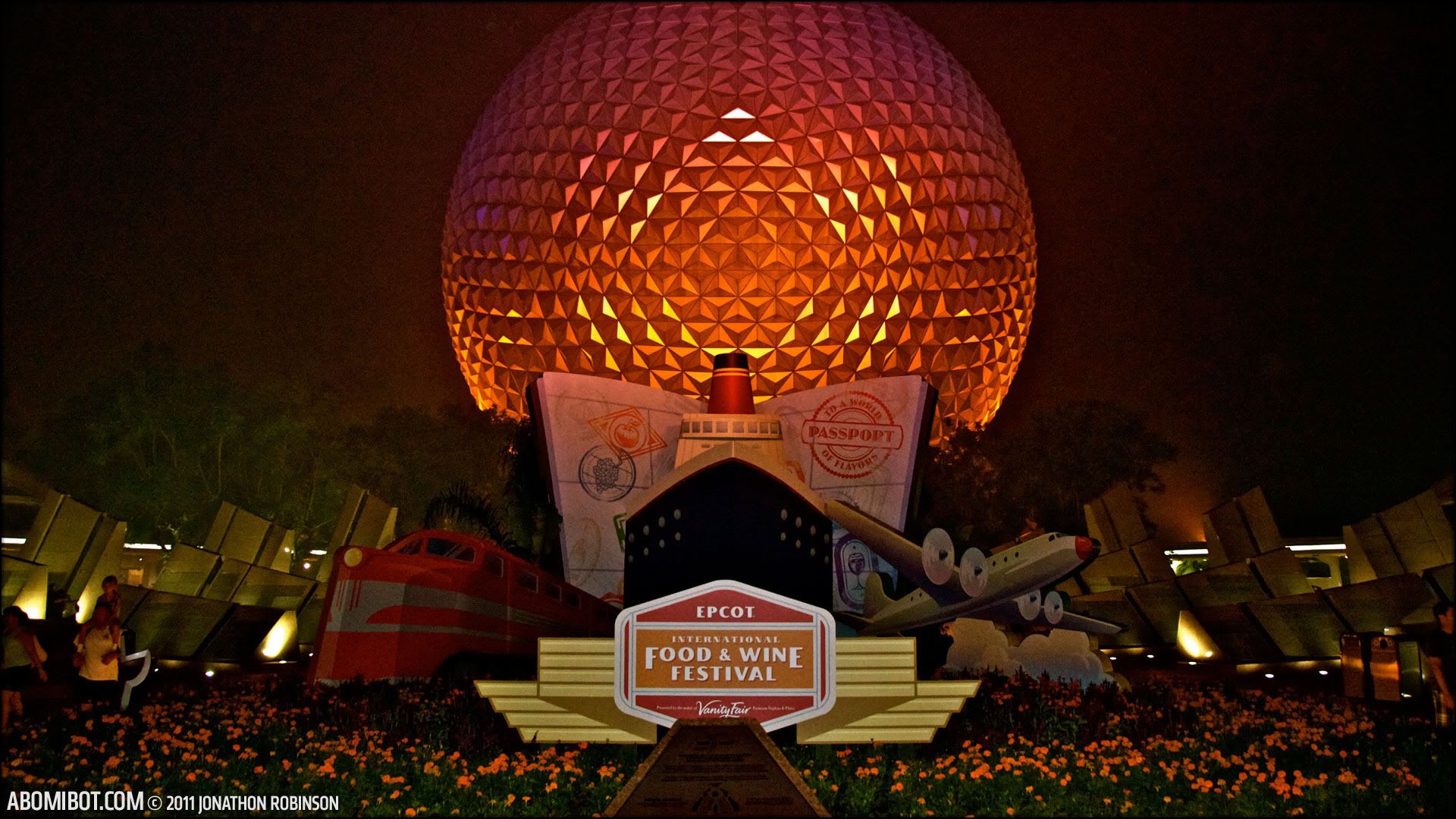 We left the event shorty after IllumiNations ended and were treated to a smoky view of the Festival Signage in front of Spaceship Earth.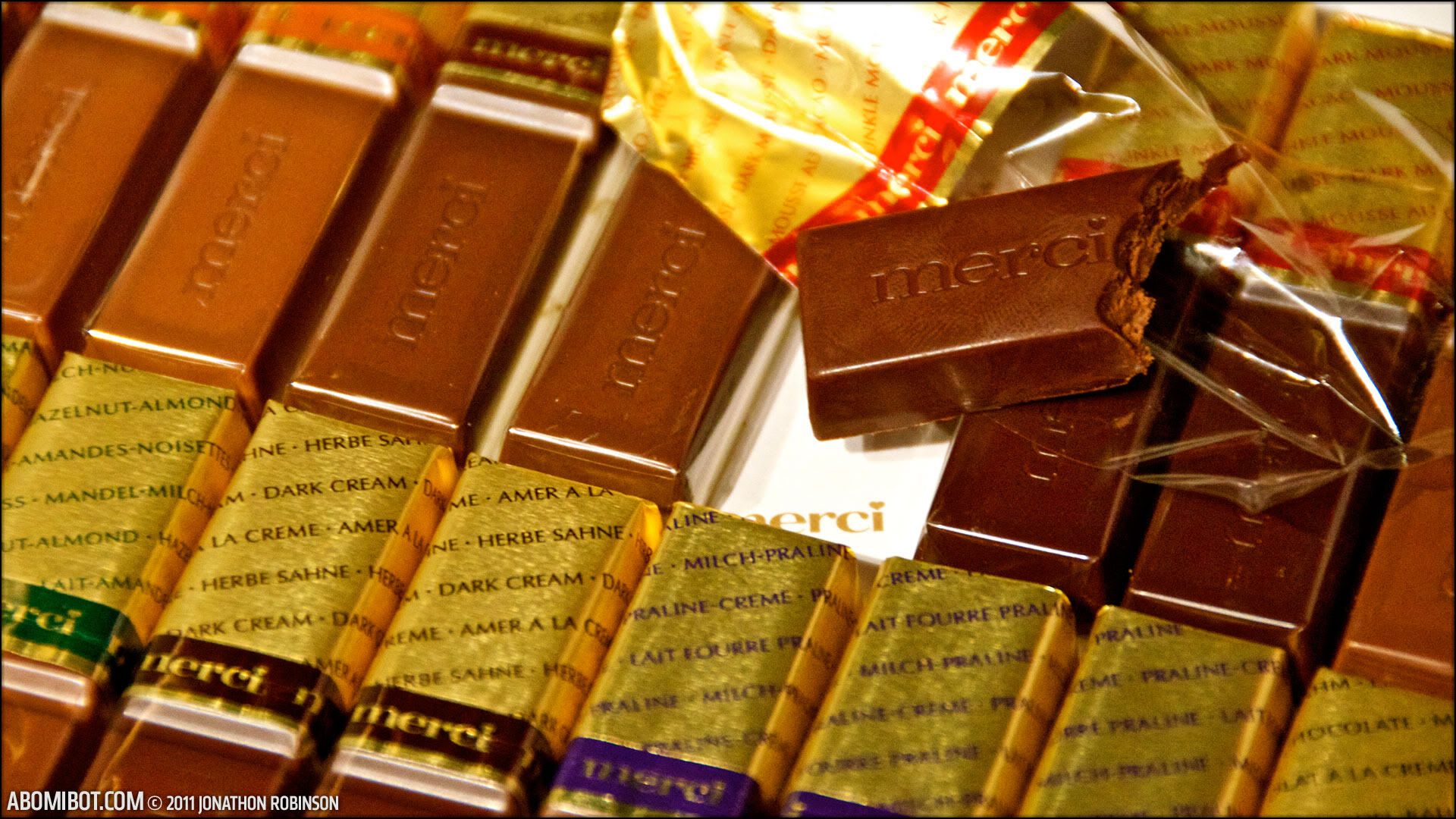 Merci, First Bites!
And a special merci to MiceChat's Orlando Parkhopper blog for including my report in this week's post.